Our GlassFrit™ products are made via silk screening onto the glass, much like how a t-shirt is printed, and then baked onto the glass.

Jockimo was the first company in the industry to receive UL and NFSI certification on its glass flooring products. We are also the first company in the industry to meet worldwide (US, UK, EU, AU) anti-slip standards with our exclusive products.

Our GlassFrit™ products deliver a high level of anti-slip coefficient. GlassFrit™ is available in both standard or custom patterns. JGlass™ can also be easily applied to provide an anti-slip and anti-scratch walking surface. Custom GlassFrit™ surfaces are available upon request.
---
GlassFrit™ Standard Designs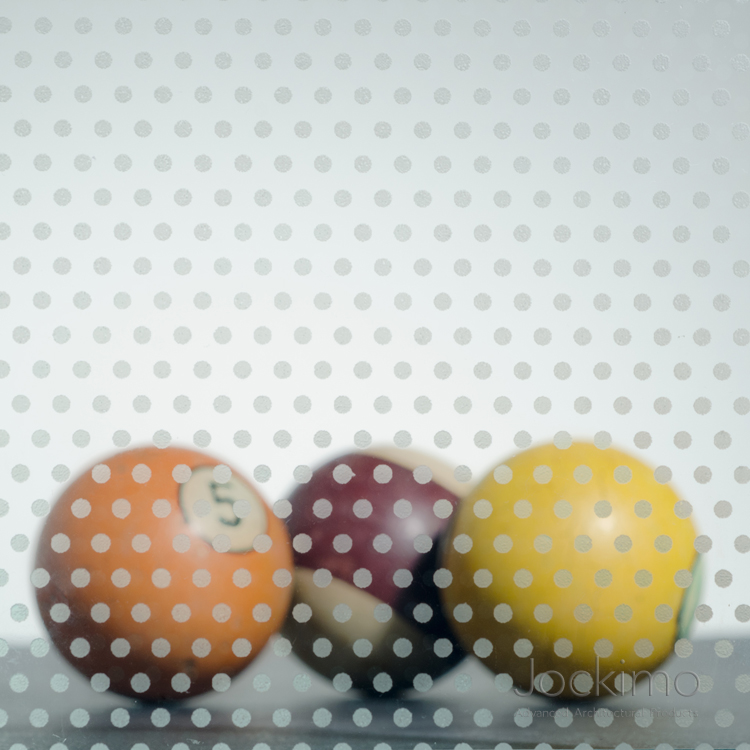 Dot Matrix patternOur GlassFrit™ Dot Matrix pattern is a dot pattern design that provides a high level of slip resistance and a large amount of transparency - the most available in a frit product.
---
100% full coverageOur GlassFrit™ 100% full coverage provides the highest level of slip resistance as well as high level of privacy.
---
All images and information on this page are copyright © Jockimo, Inc. All rights reserved. Usage is strictly prohibited without written permission from Jockimo, Inc.