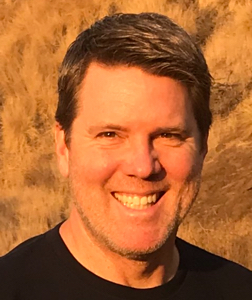 Tim Casey - Owner
This email address is being protected from spambots. You need JavaScript enabled to view it.
Tim is the founder and owner of Jockimo Inc. His background is in the packaging design and printing industry working for Nestle Food Company, Colgate-Palmolive and Schering-Plough HealthCare which provided him with the opportunity to work with some of the best marketing minds in the country. His passion for technology allowed him to develop and implement new technologies that are used today by many industries in the digital field.
In 1998 he decided to go out on his own and he co-founded Artwork in Architectural Glass (AAG). AAG began manufacturing cast glass and glass flooring products and quickly became an industry leader in the specialty art-glass sector. In 2004 Tim realized a need for products that were more interactive and specialty in nature and in turn, he started Jockimo, Inc. to address this need. Jockimo quickly gained momentum in the industry as a leader in interactive and custom specialty glass products. Their liquid filled Liquid Lava™ products, patented HologramGlass™, and MirrorUnique™ antique mirrors are unlike products offered by anyone else.
In 2008, to reduce confusion among customers as to which company offered what product, Tim merged AAG and Jockimo into one company - Jockimo Inc.
Jockimo continues to develop and introduce new exciting products to the market place. Tim is excited about the future and cannot wait to unveil the new products in the pipeline.
---
Igor Beaufils - National Sales Manager
This email address is being protected from spambots. You need JavaScript enabled to view it.
Igor has been the longest serving team member with Jockimo and its predecessor company. Igor is a ground breaker in the architectural products industry having introduced several new products to the North American design community in the last fourteen years. His passion and expertise for decorative glass is widely known, as he has been asked to speak to both design and glass industry professionals in numerous settings. He is affectionately called the "glass man" by his closest design clients.
Igor is not your typical sales person having earned over 5 patents and holding a BS from the U.S. Air Force Academy and a MS in Industrial Engineering from New Mexico State University. In turn he is able to discuss the technical nuances of decorative glass as well as its intrinsic aesthetic characteristics. His appreciation for the decorative glass business is only exceeded by his love and appreciation for his faith, wife, children, and Church family.
---